Categories:
Other Brands
Lily Stewart is a cool rider in the October 2017 issue of Harper's Bazaar Turkey. Photographed by Dean Isidro, the brunette heads to the streets in sleek moto jackets and capes. Stylist Sarah Gore Reeves dresses Lily in the designs of Prada, Miu Miu, Chanel and more. For beauty, makeup artist Charlotte Day (See Management) gives her a natural look with Leonardo Manetti on hair.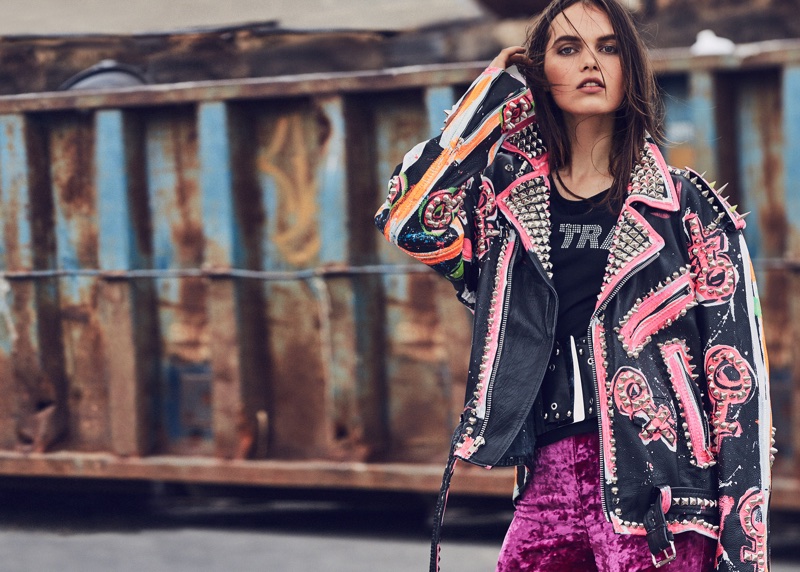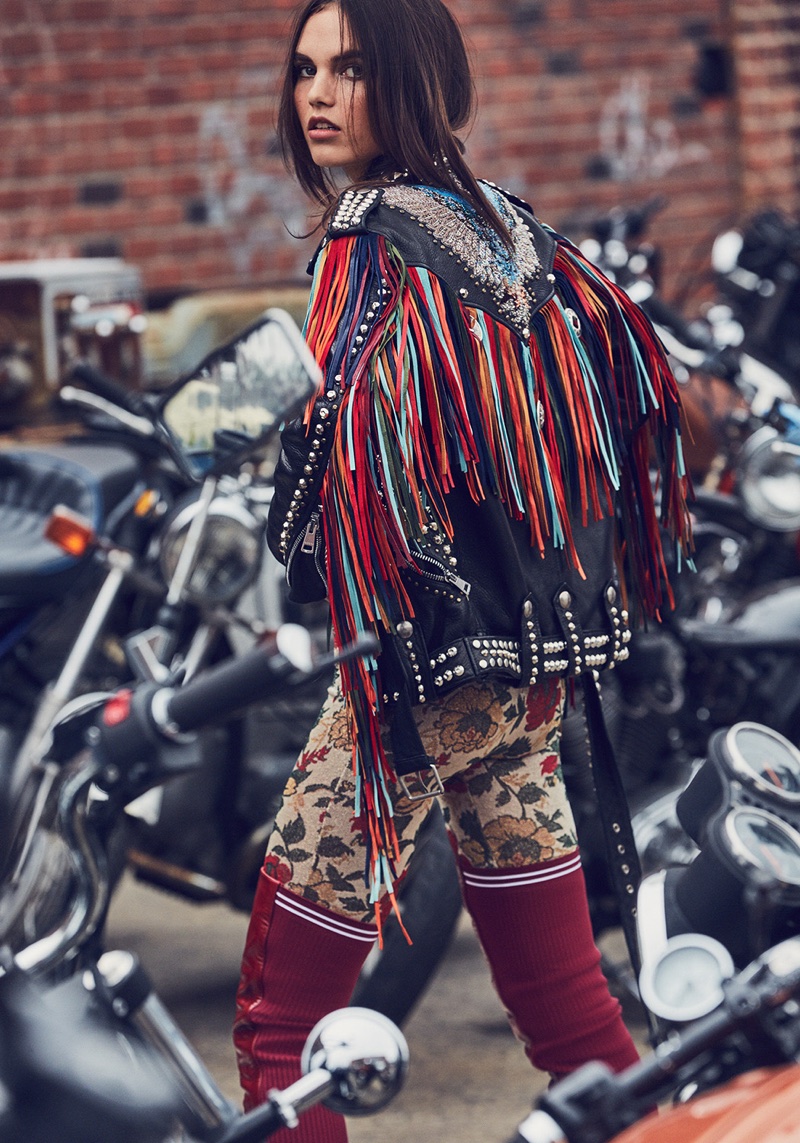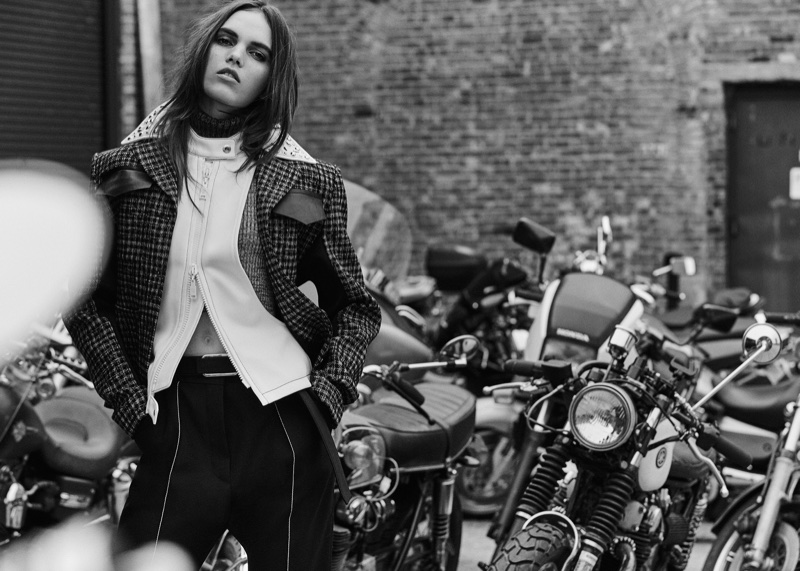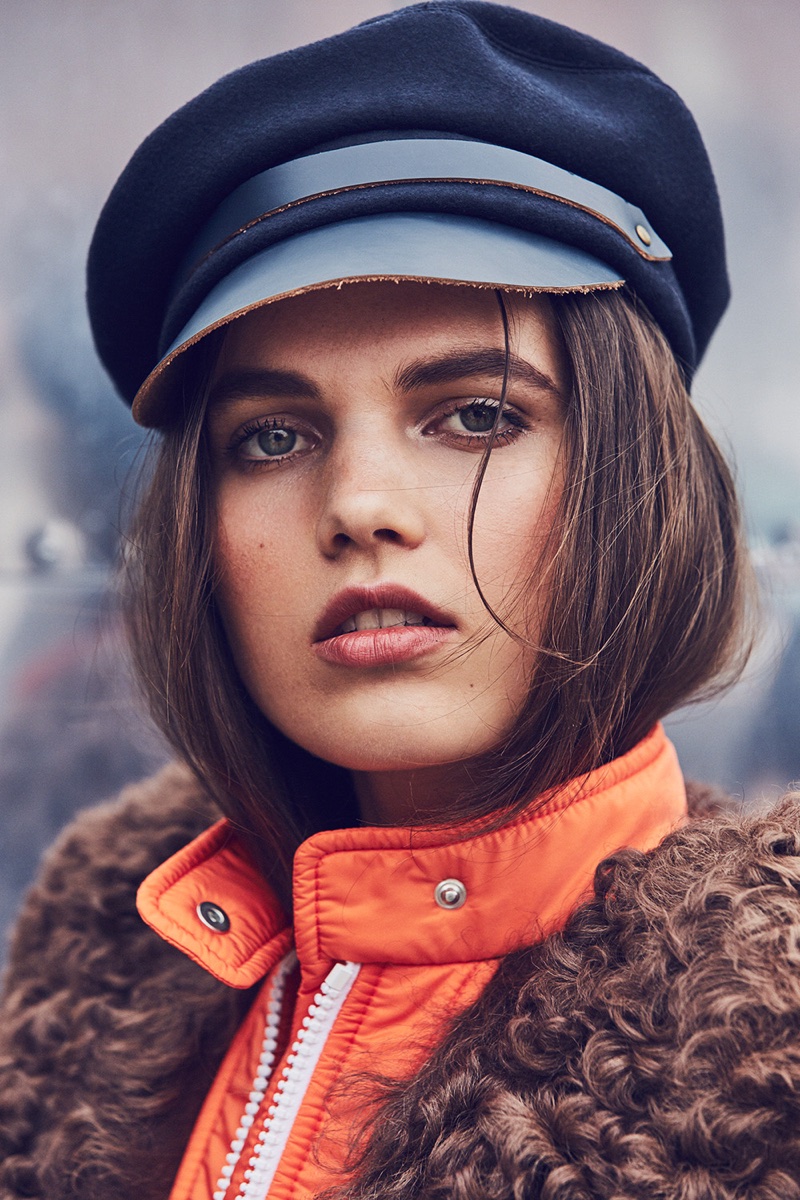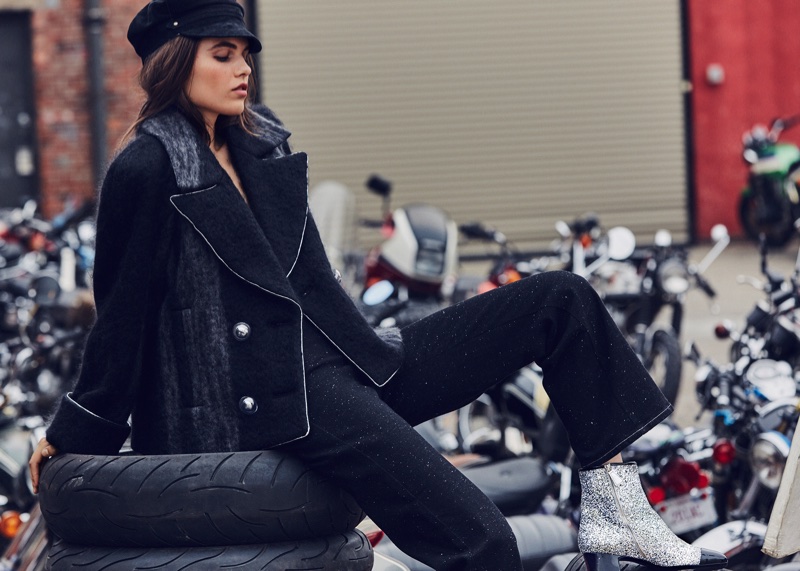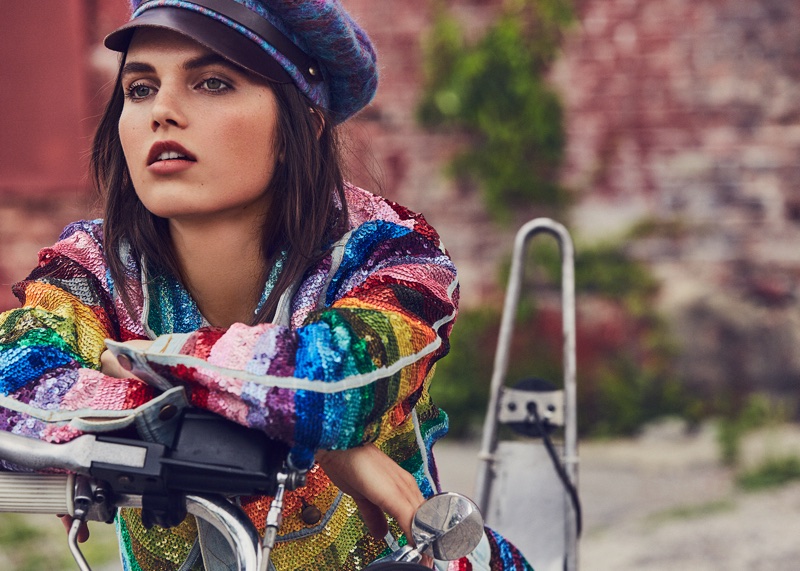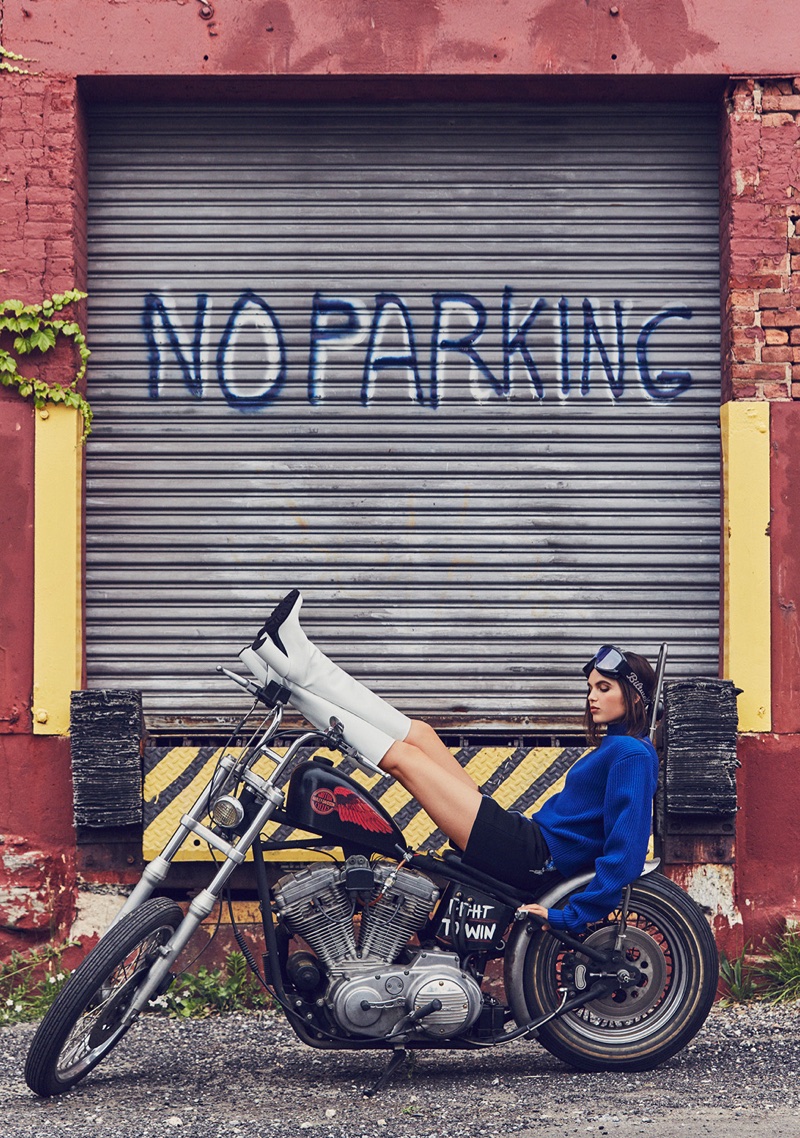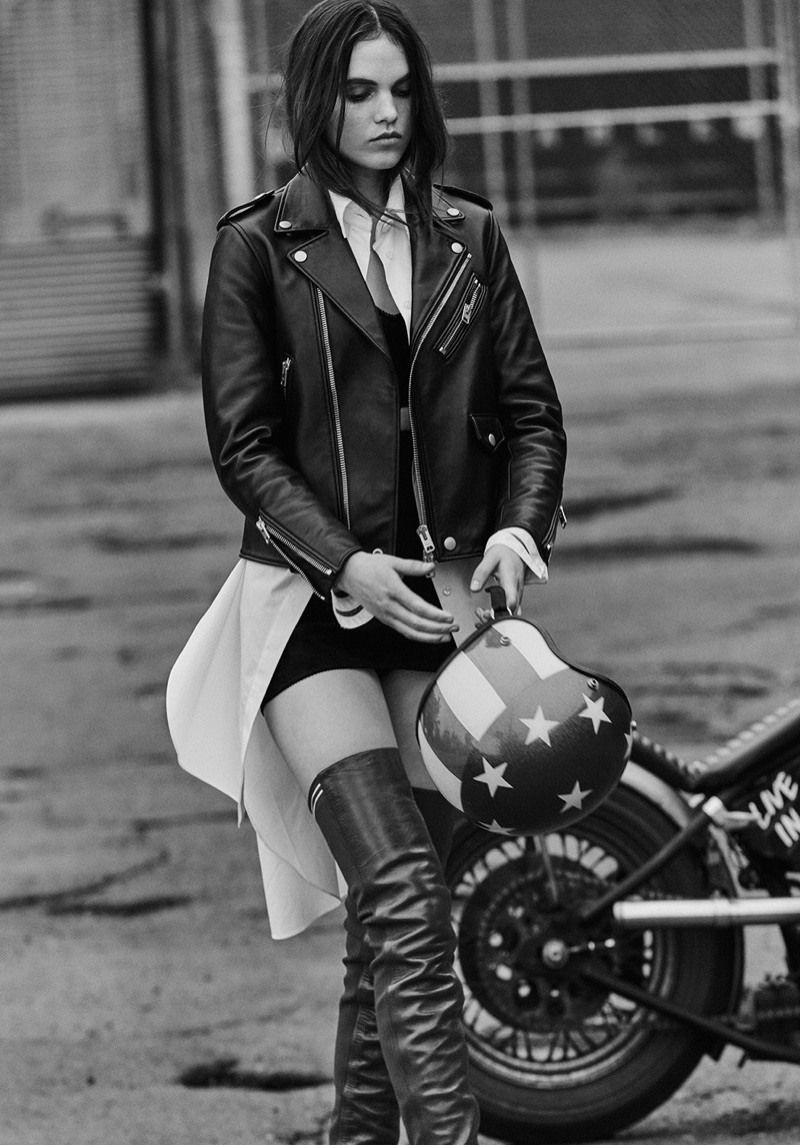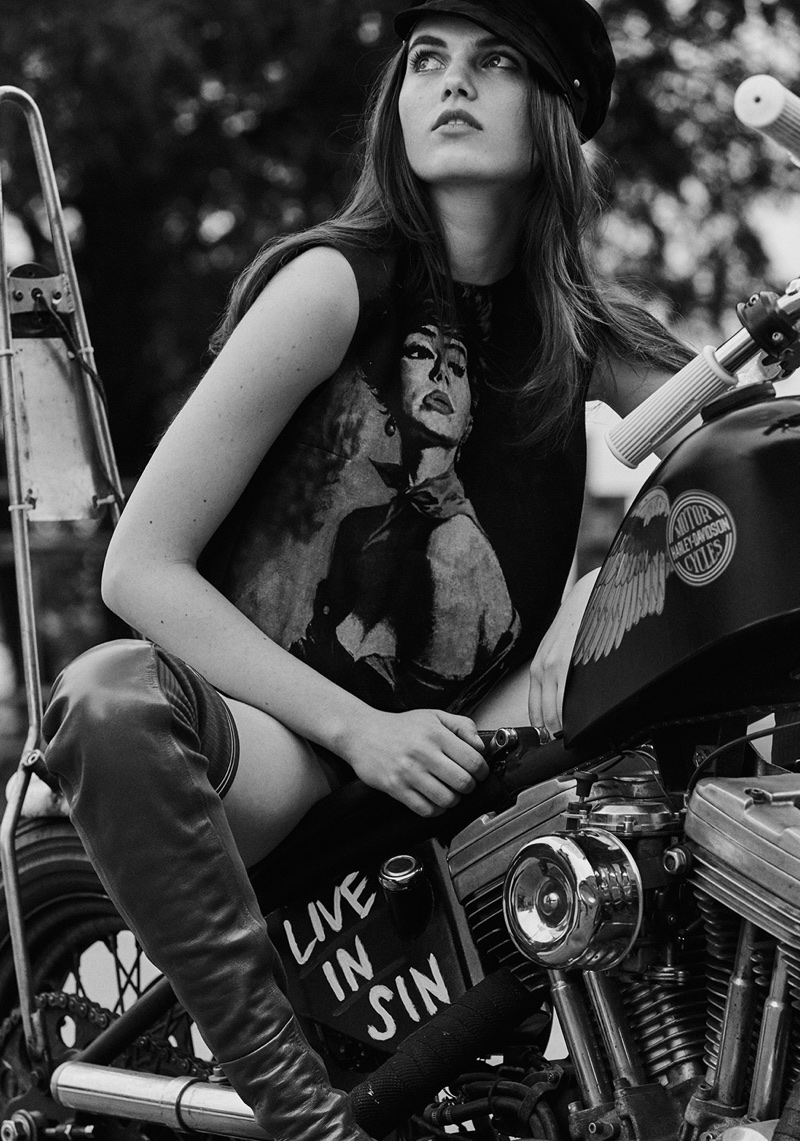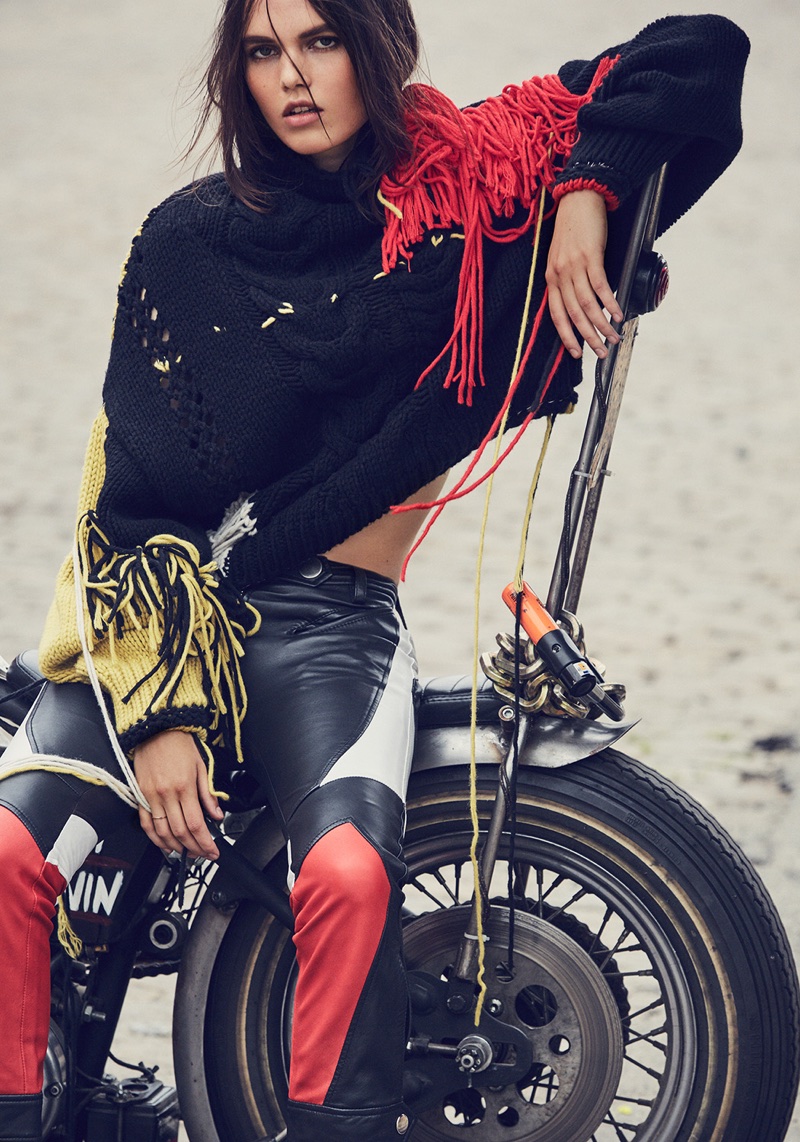 comnum(0) tbcount(0) tbcount(64)
Categories:
Other Brands
I think we need to stop and accept this fact – the Chanel CC Filigree Vanity Case is here to stay. And perhaps it will even join the iconic's one day, just like the Trendy CC Bag and the Coco Handle Bag.
Since its release in the Spring Summer 2016 Collection Act 2, this bag has returned season after season, and the design hasn't changed at all. This is a full proof that there is a huge demand for the CC Filigree Bag and its fame is only rising.
There are numerous of Vanity Cases released by Chanel in the previous years. However, none of them could compete against the CC Filigree Vanity Case. This bag is just perfect because it got the timeless and modern look and you carry it in multiple ways.
The Design
Instagram @luksusowezakupy
The CC Filigree Vanity Case is packed with elements that mirror the Classic Flap Bag. This is certainly one of the many reasons why this bag has become so popular. The center of the bag is diamond quilted, which creates a chic appeal. It comes with the signature woven chain leather strap for shoulder carry.
This bag is squared and boxy, but it's refined with beautiful edges. Two tags have been added to boost the elegant look. And if you look closely, one tag is bigger than the other. The bigger tag is exposing a large CC charm.
You can carry the bag cross body or you can tote it by grabbing the short handles. The center of the bag is embellished with an oversized CC logo, which is perfect for flaunting.
This Vanity Case is usually made from grained calfskin, but there are also metallic version or exotic version. You can have this bag in solid color or in multicolor like beige and black. There are also hardware color options, but it depends on the shade of the bag. You can have it in gold or silver hardware.
The Interior
The fun of the CC Filigree Vanity Case doesn't start at the exterior, but it begins at the interior. Besides the beautiful and stunning look of the outside, the inside is quite interesting as it's roomy and there are plenty of options.
The interior of this bag features two large compartment and one central zip compartment. There is also a slot pocket and mirror inside (in case you need it).
This bag can be used as an everyday bag or a travel bag because you can store a lot of your belongings inside. But no matter when and how you will be carrying it, this bag is just stunning beyond words and it's chic, and classy.
The Sizes And Prices
Chanel Small CC Filigree Vanity Case Bag
Style code: A93342
Size: 5.1' x 6.7' x 2.8' inches
Price: $3500 USD, €3270 euro, £2950 GBP, $5250 SGD, $26800 HKD, $5010 AUD, ¥417960 JPY, ¥25300 CNY
Chanel CC Filigree Vanity Case Vanity Case
Style code: A93343
Size: 6.3 x 8.3 x 3.1 inches
Price: $3700 USD, €3500 euro, £3170 GBP, $5620 SGD, $29100 HKD, $AUD, ¥451440 JPY,17600 MYR, $5200 CAD
Chanel Large Filigree CC Vanity Case
Style code: A93344
Size: 6.7 x 9.4 x 3.9 inches
Price: $4200 USD, €4060 euro, £3680 GBP, $6520 SGD, $33700 HKD, ¥522720 JPY,20420 MYR, $5775 CAD
More Colors And Images
comnum(0) tbcount(0) tbcount(64)
Categories:
Other Brands
H&M Short Pile Coat, Sweatshirt with Printed Design, Cotton Shirt and Slim Ankle High Jeans
The temperatures have dropped and if you are looking for a weekend getaway, H&M has the pieces for you. In a recent trend guide called 'Weekend Essentials', the fashion brand spotlights cozy styles. Model Charlee Fraser heads to the beach in a mix of knit sweaters, casual denim and fuzzy jackets. Paired with crisp shirting and sneakers, these looks will take you through autumn with ease.
Related: Purrfect Pieces | H&M Showcases Fall Knit Styles
H&M FALL 2017 WEEKEND OUTFIT IDEAS
H&M Fine-Knit Sweater and Slim Ankle High Jeans
H&M Padded Parka, Knit Sweater and Vintage High Cropped Jeans
H&M Hooded Top with Lacing and Ankle-Length Slim-Fit Pants
H&M Knit Sweater with Embroidery and Utility Pants
H&M Short Pile Coat, Sweatshirt with Printed Design, Cotton Shirt and Slim Ankle High Jeans
comnum(0) tbcount(0) tbcount(67)
Categories:
Other Brands
Ruby Aldridge graces the pages of Harper's Bazaar Kazakhstan's September 2017 issue. Photographed by Daniel Clavero, the brunette model poses in chic looks for the fashion editorial. Stylist DaVian Lain dresses Ruby in ladylike ensembles with edge. The 26-year-old charms in the designs of Tom Ford, 3.1 Phillip Lim, Salvatore Ferragamo and more.
comnum(0) tbcount(0) tbcount(59)
Categories:
Other Brands
We know that Celine is all about making minimalistic things, but here's one bag that's not following this traditional code. Meet the Celine Eyelets Pocket Evening Clutch On Chain for the Winter 2017 Collection. It's basically a small-sized handbag that can be transformed into a clutch bag or vica versa.
The Pocket Evening Clutch On Chain is not a new bag, it's also available without the eyelets but it usually comes in tri-colors. This bag is also called the Pocket Large Flap On Chain.
The Design
It's a rectangle small bag with an enveloped-shaped flap. This bag is perfect to carry from Spring to Winter and it matches perfectly with any casual chic outfit in your wardrobe. The latest edition is adorned with eyelets around the edges of the flap, which is designed to boost it's urban-chic'nes. Now this beauty can be carried with simple tees and jeans and you will still look fabulous.
Made from smooth calfskin, which a durable leather that requires low maintenance. The chains are long enough to carry cross body and it can be removed anytime to convert into a clutch bag. The logo has been embellished on the bottom front in small lettering that reads: 'CELINE PARIS'.
And there is more, the front also features a outer flat pocket. Now let's dive into the interior:
The Interior
The Pocket Evening Clutch opens with a snap button. Inside you will find one gusset compartment and one zipped pocket. The interior fits all of your basic essentials or evening necessities.
The Sizes And Prices
The removable shoulder chain is 20′ inches long and the bag measures 11' x 7' inches, priced at $1650 USD, €1100 euro, £1000 GBP, $12500 HKD, $2100 SGD, ¥12000 CNY, ¥170000 JPY via Celine boutiques.
comnum(0) tbcount(0) tbcount(61)
Categories:
Other Brands
We always say: 'when you need studs, go find it at Valentino'. Why? Because Valentino makes the best studs in the world and they're famous for it!
Meet the latest Valentino Garavani Soft Mirror Wallet On Chain (or just a mini bag, or an evening bag). It's the newest design for the Fall Winter 2017 Collection. This bag is gorgeous and the look explains it all because a lot of attention has been spent on the little details.
The Design
You won't find much minimalistic handbag at Valentino, because it's too boring. Just like this Garavani Soft Mirror WOC, this bag is made with solid color, but it wouldn't be a Valentino handbag if they didn't threw some studs at it. The studs are organized from small to large on the front flap, with the largest on the front and it goes smaller once it moves to the top.
This bag radiates the tough-luxe status. It goes perfectly with an evening dress or just casual clothes. You can use it for special occasions or just on a lunch date.
The chain is even more beautiful and can be adjusted. The chain can also be detached so that this bag changes into a clutch bag. The end of the chain is refined with a big round jewel-like hardware, which looks very stunning and feminine. This bag also offers an option to carry as chain-link hand-strap.
The Interior
For a small bag, this Garavani Soft Mirror WOC is surprisingly roomy. Inside you will find one main compartment to store all your necessities, but it also comes with a zipped pocket and a slot pockets (including 8 card slots).
The Sizes And Prices
Measuring 4.5' x 7.5' x 1' (H x W x D) inches, priced at $1375 USD, $9300 HKD, ¥147000 JPY, $1640 AUD.
Where To Shop?
Look for more colors via MyTheresa
More Colors And Images
Categories

New Posts

Hot Posts